I'm pleased to announce that as of today all the principal writing for Leaving Pharaoh's House is complete! That is both for the book and the study guide. It's a huge weight lifted to get passed this milestone. All that remains now is proofing and editing, which will be predictably tedious, but should be complete within a month. I'm not putting dates on anything, but the fall release of LPH is so far on target!


This is my bonus sister, Robin. She's super talented and she has come alongside me to illustrate the study guide for LPH. In all the years I've known her, she loves Jesus, she loves her family, and in the last few years I've discovered she's great at drawing and lettering. When the study guide comes out, you can thank her that it's not filled with factory produced clip art.
If you've seen the study guides I've done in the past (all two of them), this one will be different. As usual, I try to write study guides for my books that have more content than just repeating whats already been said in the book. That does two things. It keeps things interesting for those who've read the book, and it helps the study guide work as a standalone study in case you haven't read the book.
This one is different in that it will be a seven week journey with five days of devotions per week. I KNOW... that's a lot of commitment. Just do it at you own pace! I'm not saying that we could all use a little more grit and push-through, but that will be the case with anything that's worth doing.
I mean, I gritted my way through binging watching My 600lb Life over the past few weeks... So you see, if I can do that, you can do a seven week, five day a week study guide.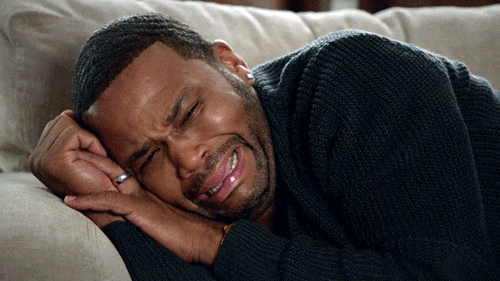 I try to stay thankful, but whenever I start edging close to wrapping up a project, I get all warm and fuzzy. Thank you to everyone who has been faithful to read my books, my blogs, and let me guinea pig you with study materials. I'm looking forward to the release of this new content. Help me spread the word when it releases! I'll keep you updated!